Number Count and Match Worksheets for Preschool
Download free printable counting and number matching worksheets – Count the objects and match with the number, Match the groups with the same number of objects, Match number with groups containing the same number of objects.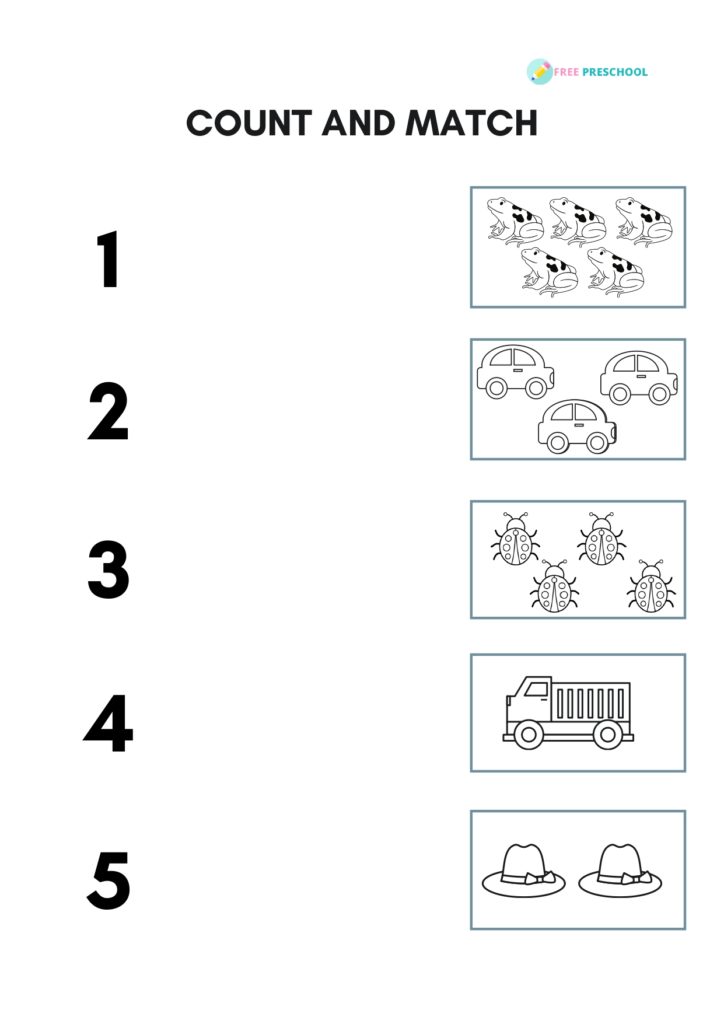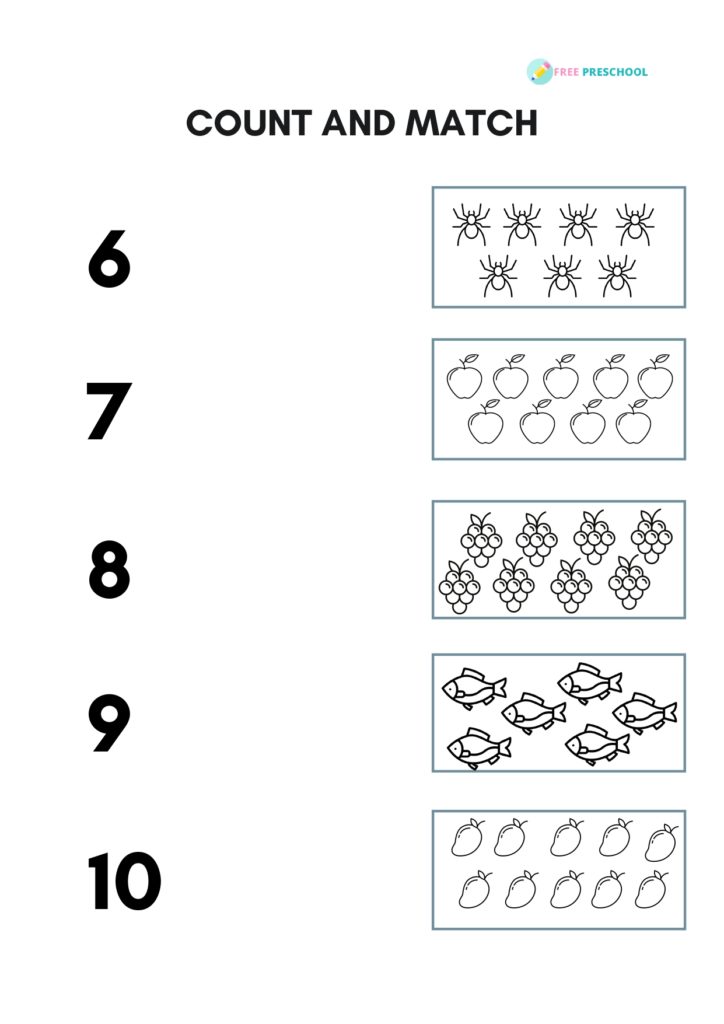 Free preschool math printable worksheets are available for your kids. Teachers can encourage and suggest the child to practice the kid's math sheets so that they get to prepare for a preschool math test.